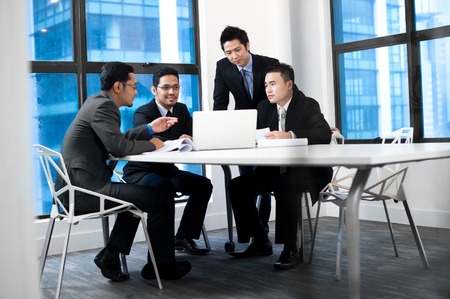 Our Marketing Services include:
Conducting market surveys to establish the purchaser's preferences and industry's trends.
Strategic marketing plans before the project begins.
Planning and organizing various marketing promotions from sales launches to exhibitions and beyond.
Conducting presentations, negotiating and closing of sales on behalf of the developer.
Liaising closely with the developer's credit control department on sales, agreement signing, following up with customers, etc
Submitting weekly sales reports, promotional activities reports and decoration of the show units.
Performing other related services deemed necessary to ensure smooth sales launch and administration.
SALES, MARKETING AND CREDIT CONTROL CONSULTANCY SERVICES (SMCCS)
To provide professional sale and marketing services to ensure that the Client will reap maximum profit from their investment.
Read More
1.0 GENERAL OBJECTIVE
To provide professional sale and marketing services to ensure that the Client will reap maximum profit from their investment.
2.0 SCOPE OF WORK
2.1 Pre-Sale Launch
To conduct an extensive market research on the current related property market scenario and demand and formulate an effective marketing strategy and ensure smooth implementation.To conduct an awareness campaign with focus in enhancing the reputation of the Client and development.All marketing efforts will be directed to ensure that the project will be the talk of the town and be a model development for others to emulate.To advise the Client, based on the market study, the marketing and pricing strategy of product.To propose and recommend the marketing budget required for the entire development.To recommend appointment of professional teams such as Solicitors, Advertisers, end-financier, etc.To ensure all authorities' requirement are adhered to prior to sale launch.
2.2 Sale Launch
To extend invitations to all VIP's and concerned parties, organize event marketing, Newspaper advertisement, leaflet distribution, road shows etc.To exercise high professionalism in home buyer management and conclusion of sales.To ensure all home buyer's needs are attended to in the best possible way.
2.3 Post-Sale Launch
Maintain good rapport and relationship with the home buyers and other related parties.To follow up on all related legal matters with the appointed solicitors.To liaise with end-financiers for disbursements.To follow up on monies collection from purchasers.To manage monies received diligently.To organize periodical promotions to sell unsold units, if necessary.To organize gatherings for all purchasers targeting at providing updates on the progress of works as well as maintaining lasting relationship and rapport hence beef up the Client's reputation.Ensure smooth handing over of vacant possession to the purchasers and attend to their needs on rectification of defects, if any.
2.4 Credit Control
What is Credit Control? It is a system/set of procedures to strengthen the Credit Control Department to protect the cashflow position of a company, the main objectives are as follow:-To check the credit worthiness of purchasers before a sale is made;To ensure prompt collection of receivable from purchasers and /or their financiers within a stipulated grace period;Close monitoring and follow-up of outstanding accounts e.g.; through letters, reminders,monthly statements and interest invoices and tele-conversation;To ensure credit / loan documentation be completed earliest possible by monitoring the flow of the documentation closely with the relevant parties e.g.; financiers and solicitors. Pre-qualifications of financiers and solicitors
3.0 REPORTING
Monthly progress report on sale status and other related matters will be forwarded to the Client at the end of every month.Monthly sale and marketing meeting will be held at an appropriate time.
PROJECT MANAGEMENT CONSULTANCY SERVICES (PMCS)
Acting as the Client's representative, within the contractual terms applicable, to direct, co-ordinate and supervise the project in association with the Project Team.
The project manager will ensure that the Client's brief, all designs, specifications, and relevant information/data are made available to, and are executed as specified with due regard to cost, by the Design Team, Consultants and Contractors, (i.e. the Project Team), so that the Client's objective are fully met.
Read More
1.0 GENERAL OBJECTIVE
Acting as the Client's representative, within the contractual terms applicable, to direct, co-ordinate and supervise the project in association with the Project Team. The project manager will ensure that the Client's brief, all designs, specifications, and relevant information/ data are made available to, and are executed as specified with due regard to cost, by the Design Team, Consultants and Contractors, (i.e. the Project Team), so that the Client's objective are fully met.
2.0 SCOPE OF SERVICES
The services provided by a Project Management Team varies according to the Project and the Client's specific requirements, but may include, but are not necessarily limited to, the following responsibilities and duties which are not listed in order of priority or sequence which are as follows:-
2.1 Initial Stages with Clients
Project Manager's Brief Set out the terms of engagement and basis of reimbursement of the Project Manager and establish the full extent of his authority and responsibility in unambiguous terms.
Client Involvement Define the degree of involvement required from the Client and define clearly a modus of operandi between the Client and the Project Manager. Set out clearly the approvals required by the Client, indicating time constraints on approvals.
Viability of Project Assess the financial and technical viability of the project from the initial information provided by the Client.
Funding Establish what funding arrangements exist for the project. If necessary, assist the Client in obtaining finance and making adequate financial arrangement for the project.
Communication and Reporting Set out lines of communication and extent and frequency of meetings to be held between Client and Project Manager. Establish the reporting required by the Client and report on a regular basis on such subjects as: i. Expenditure against budget and estimated cost of completion; ii. Regularly update schedules and budgets; iii. Design changes
2.2 Feasibility Stage
Develop Brief Examine the Client's basic proposals for the project, collect and examine all available existing data. Develop in conjunction with the Client a firm clear brief for the project in qualitative and quantitative terms. Such a brief should clearly set out all management and technical functions and establish their boundaries. Develop the brief as necessary, including such means as flow charts and establish their boundaries. Develop the brief as necessary, including such means as flow charts and establish the best requirement for the Client with regards to the project.
Project Feasibility As the brief is defined, establish that the Client has available proposition and that development is both technically and financially feasible.
Programme Prepare a programme for the total project and establish a total time scale in conjunction with the Client's requirement.
Design Team Advise the Client on the selection of the design team and its terms of appointment and terms of reference. Select the team and recommend its appointment to the Client.
Government Approval Assist the Client in obtaining basic approvals necessary from government and local government.
Site Investigation Arrange for such site investigation including but not limited to topographical surveys, soil investigation and other geotechnical tests as necessary for the satisfactory design and construction of the project.
Preliminary Drawings Ensure that conceptual engineering drawings are prepared for the purpose of planning approval and establishment of budgets.
Budget See that a budget is prepared with investment proposals including cash flow projections.
Outline Planning Approval Investigate and resolve any problems regarding rights of way or easements. Ensure that the statutory authorities can provide the basics service required.
Feasibility Report Prepare a feasibility report outlining all aspects of the project for the Client's approval.
2.3 Pre-Construction Stage
Contractor Selection Establish with the Client the general, procedures for selection and appointment of contractors, including the form of contract, terms of payment, degree of sub-contracting required and labour relation policy.
Management Structure Set up a management structure for the project with clear procedures for communication to all participating parties and clear definition of interfaces between contributing members. Define the responsibilities of all parties and manage them to carry out their task efficiently.
Communication Set up procedures for clearly defining responsibilities of the team in respect of administration, accounting, purchasing, approvals, reports and meetings and indicate documentation circulation. Hold such progress meeting as and when necessary for satisfactory co-ordination of the works.
Programme Produce a master programme for the design and construction phases and communicate to all parties.
Design Proposals Following approval of the feasibility study, obtain from design consultants' firm proposals regarding conceptual design. Check at all times that the design produced complies with the overall cost budget. Ensure that the design consultants produce specifications for all aspects of the works and in preparation consider such items as cost efficiency in operation and maintenance. Ensure that the Client is aware of developing design and specifications and that is approvals are obtained at the agreed stages of design and specifications developments. Ensure at all times that all elements of design are properly co-ordinated and integrated within the master programs requirements and the design fully comply with Codes of Practices and as per MHA's requirements.
Design Audit To provide audit on design of engineering and design consultant's work in respect to the project.
Monitor Budget Following completion of the initial conceptual design and master programme, re-examine and revise the preliminary project budget to produce a definitive budget for cost control purposes.
Costing Establish costing systems to continuously monitor the budget in accordance with the feedback costs required by the Client. Produce and update cash flow requirements.
Accounting Establish accounting procedures and cost controls to cover the various stages of the project i.e. Project Management, planning and design, purchasing, construction costs, inspection and coordinate contributions from all participants. At all times monitor the project's viability on the Client's behalf.
Contract Documents Compile all the contract documents for the construction phase in accordance with the agreed policy regarding tendering and selection of contractors. Ensure that all quality control and testing requirements are clearly defined. Establish the Client's requirements on such matters as liquidated damages, insurance requirements, performance or other bonds.
Contractor Pre-Qualification If contractors are to pre-qualify, obtain pre-qualification information from selected contractors well in advance of tender dates.
Selection Produce a recommended list of contractors who will be invited to tender for the Client's approval and send out tender documents to approved contractors.
Tender Evaluation Evaluate tenders received and make recommendations to the Client regarding the appointment of contracts. See that the contract documents are properly executed before work starts on site. Ensure the contractor has compiled with insurance and bonding requirements.
Site Inspection Ensure that adequate staffs are available for the site inspection and quality control checking and for monitoring the progress of works during the constructions phase.
2.4 Construction Phase
Monitor Progress Advise the contractor of programmed procedures and requirements. Arrange for all necessary feedback required and set out reporting regarding progress. Ensure that potential delays are fully reported. Monitor design information flow and Client approval and ensure that programmed requirements are being achieved. Responsible for the overall project schedule control including appropriate and proactive counter measures to maintain master project schedule as well as the detail schedule of each works.
Hoarding and Existing Site Conditions Ensure that the contractor erects hoarding and protection to other areas as specified and record with the contractor the condition of adjacent buildings and surroundings, including pavings and roads.
Meetings Set up regular progress meetings with designers, contractors, sub-contractors and suppliers attend and chair such meetings as necessary.
Inspect Works Co-ordinate, direct and inspect all construction work.
Certify Payment Arrange for the work to be measured, valued and certified regularly and the payments are made on behalf of the Client to the contractor in accordance with contract requirements.
Safety & Health Ensure that site security, safety and health standards are maintained at all times.
Quality Control and Testing Ensure that construction works are carried out in accordance with the specification and contract drawings and that quality control procedures, testing and other performance criteria are maintained, as set out in the contract documents. In order to select appropriate suppliers, technical clarifications and evaluation of proposals submitted by potential vendors/sub-contractors will be performed. Assist in monitoring the quality of all equipment, building and facilities. All drawings and other technical documents submitted by vendors/sub-contractors will be reviewed. Review and evaluate change requests and recommend counter measures to minimize impact on cost, schedule and quality.
Anticipate Identify with the contractor problems, anticipate problems and take such measures as are necessary to resolve these to the best advantage of the Client.
Monitor Budget and Variation Orders Ensure that design information is produced in accordance with the master programme requirements and that variations are kept to a minimum. Establish procedures regarding the issuing of variations and their costing and reflect them into the overall cost budget position and produce costs-to-completion information on a regular basis and ensure that the Client is fully informed.
Certify Issue on the Client's behalf all certificates required under the conditions of contract.
Statutory Undertakers Where not the contractor's responsibility, place order on behalf of the Client and ensure that all statutory, undertakers carry out their works in accordance with master programs requirements.
2.5 Completions
As Built Drawings To co-ordinate and check with the consultant who will prepare "As Built" Drawings for the project future references.
Final Account Ensure that all final accounts are dealt with in accordance with the contract conditions and that any claims are settled.
Manuals See that all necessary operating manuals, drawings, planning and lease conditions and instructions are supplied to the Client.
Defects Liability Period Monitor the works during the defects liability period and inspect at the expiration of this time. Release retentions on completion of any remedial works and issue all necessary certificates in accordance with conditions of contract.
Feedback Advise the Client of the final project costs for grant and tax purposes and assist in obtaining grants in accordance with the original brief. Supply final cost feedback information as required by the Client.
2.6 Maintenance
Routine Maintenance Assist and advice the client in planning the maintenance of the project.
Period Maintenance Assist and advice the Client for the periodic maintenance to ensure adequate level of serviceability.
Special Repairs Assist and advise the Client for repairs during emergency periods such as flood damage etc.
FEE STRUCTURE AND OPTIONS
Option 1
Agreed fee for each type of service, i.e. SMCCS, PMCS, etc. carried through to completion within specified period
Option 2
Working on specific project from start to completion with fee based on % of total cost of project